PARTNERS

L'École de design Nantes Atlantique

L'Ecole de design Nantes Atlantique is a private institution of higher education in design, managed by the Chamber of Commerce of Nantes.
It has been involved in the Cumulus network since 1998 and is now acknowledged as one of the major design education institutions in France. Coordinating the CREDO workshop is a further step toward a broader policy of international active exchanges. This project is quite naturally a part of the regional label for design promotion Intelligence Design.
www.lecolededesign.com
With the support of :

The Pays de la Loire region
Through the « Design'in Pays de la Loire » programme, the region is willing to promote industrial design in relation to different issues: industry and business, consumer goods, training and higher education, cultural policy. All those domains are supported by the region. By sponsoring the workshops in Fontevraud during three years, we are contributing to set up of a platform for exchange and discussion among the european design community about the future of our societies and to introduce design to a broader audience.
www.paysdelaloire.fr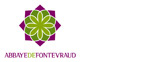 Centre Culturel de l'Ouest (CCO) – Abbaye Royale de Fontevraud
Involvement for the Royal Abbey of Fontevraud in the « Design'in Pays de la Loire » programme is made in an open minded way. Cultural centre for meeting, the abbey is also a place for creation. Welcoming the CREDO workshop is therefore a continuation of a long tradition, the meeting point between heritage and contemporary works, a confrontation of ideas and reflections on our societies, with an international audience.
www.abbaye-fontevraud.com

Cumulus
The Cumulus network has been created in 1991 by the university of art and design of Helsinki with five other founding members. All members were willing to improve the quality of design education through cooperation and exchanges. Cumulus has been a pionneering organisation for joint masters' programmes, intensive workshops and bi-annual conferences. During the last ten years, Cumulus has grown in size and ambition, the number of members increased from 6 to 130, with an international dimension. Quite naturally, Cumulus is now supporting the international CREDO workshop.
www.cumulusassociation.org
We are looking for partners, do not hesitate to contact us !